STORK'S LANDING, BITCHES!
GET THE FUCK UP OUT! THE! WAY!

Oh Man. It's officially happening. Everything I promised myself I wouldn't do I'm about to do... on... *gulp*... my blog.

I'm becoming everything I hate.

I'm becoming one "those" bloggers.

Oh Man.

In close to twelve hours, my friend is going to the airport with her Mom to pick up a newborn. He's only six inches long, four inches high and covered in motherfuckin' fur....

And I have a good idea who this baby's daddy Rrrrally is...

Chewbacca????

Oh, Damn straight...


Chewbacca's gone and had sex with a little cat.
Oh Chewie... How could you?!!!
Chewie, you have A FAMILY!

YOU HAVE A SON! wuh 'bout Lil' Lumpy?...

Why?

What?

You don't beleive me?



LOOK!!!
Look at this little fucker...

Look at how goddamned cute he is...

Look at those little eyes...

Look at that little mouth...

And lookie...

At his little...

Wookie....

Paws!!!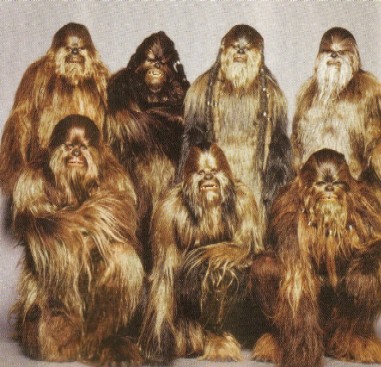 The legacy LIVES ON!
Holy Shit...
More to come.